Mobile Apps For Hotels, The Hospitality Industry Benefits From Smartphone Market Growth
Highlights from the article in Mobiversal Blog.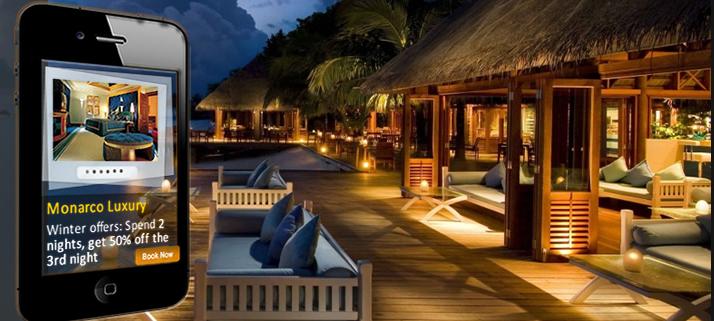 Mobile users aren't just playing Angry Birds or checking the local weather, 38% have used their mobile devices to plan a trip and 60% of respondents said they have downloaded travel apps on their mobile devices, according to a TripAdvisor survey.

While travelling, 62% of travelers said they use their mobile devices to research restaurants. 51% check their flight status and 46% research attraction, 28% have checked in to a restaurant, hotel or attraction using their mobile device while on a trip, according to TripAdvisor. (travelmole, May 2011). A research conducted by PhoCusWright shows that 75% of frequent business travelers (those making at least five trips a year) are smartphone owners. About half of frequent leisure travelers have smartphones.
There's more than enough evidence for the hospitality industry to use mobile apps, and some hotels have already started and are successfully doing it.
The first step for hotels is to have a mobile website where clients could easily access all information about your hotel, the second step is having a mobile app that offers a better opportunity to create a close connection with your guests. Price for mobile app development has decreased lately and apps are available now also for small-independent hotels, not only for hotel chains and luxury hotels.
It's not enough to only create a mobile app, in order to be successful it should also be included in the marketing mix. The app should be promoted on hotel's website, in booking confirmation emails, in the correspondence with your guests and on other marketing materials.
Having a mobile app also sends a message that the hotel is up to date with the latest trends and implies that the rest of your services are high quality.
Hotels can use incentives to encourage people to download their app, such as discounts for products or services, special offers etc. Don't be shy and try to push the app to as many users as possible, remember the mobile app can be the beginning of a close relationship with your guests. Include app download information on hotel brochures, key cards, on napkins, as part of the in-room entertainment system and on any place that is very visible.
About The Author